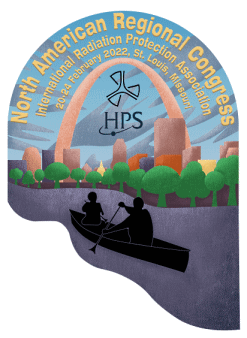 Online Registration Form
In case of technical difficulties with this registration page email the webmaster.
For complete information go to the HPS Meeting Page.

---
Online registration is closed. Please register on site at the meeting. Thank you.
In-Person Cancellation/Substitution Policy:
Substitutions of meeting participants may be made at any time without penalty. All in-person conference cancellations must be in writing and must reach the HPS Office by 30 January 2022 to receive a refund. All refunds will be issued after the meeting minus a
20% processing fee
. Refunds will not be issued to no-shows. In the event of a meeting cancellation or reschedule, we will not be held responsible or liable for other costs, charges, and/or expenses, including such things as cancellation/change charges which might be assessed by hotels, airlines or travel agencies. For questions contact
meetings@hps.org
Virtual Cancellation/Substitution Policy:
All sales are final, no refunds will be issued. You may substitute or change a Session/PEP up to 48 hours before the Session/PEP begins. No changes to Session/PEP will be made within 48 hours of the start of the Session/PEP. For Questions email
meetings@hps.org
.
Virtual Events Terms of Use:
Materials (pictures, PPT, recording, handouts) are owned by the association or the individual presenter.
Viewing is by registrant only
Presentation cannot be recorded, reproduced, uploaded, posted, transmitted, distributed as documents, screenshots, or videos.
Presentations cannot be modified or republished without written consent of the owner.
Violation of this clause could lead to legal action.
Attendee consents to recording and to use of documents, discussions, comments in chat and other materials exchanges or viewed during session.
Attendees posted content:
- Is considered non-confidential and non-proprietary.
- Grants a non-exclusive, paid up perpetual worldwide license to copy, distribute and display and use such material