If you are presenting in SICB+ ONLY, you must register for SICB+.
If you requested a cancellation of your in-person registration you MUST register again for SICB+.
If you are presenting in Phoenix AND in SICB+, you do NOT need to register for SICB+.
SICB+ is included with paid registrations for the in-person meeting.
Special Needs/Accommodations
SICB welcomes attendees with special needs and fully complies with the legal requirements of the Americans with Disabilities Act (ADA) and the rules and regulations thereof. If you are an attendee with special needs, please contact Mary Lou Robinson, mrobinson@burkinc.com for accommodations. Special needs arrangements should be indicated prior to the registration deadline.
Conference T-shirt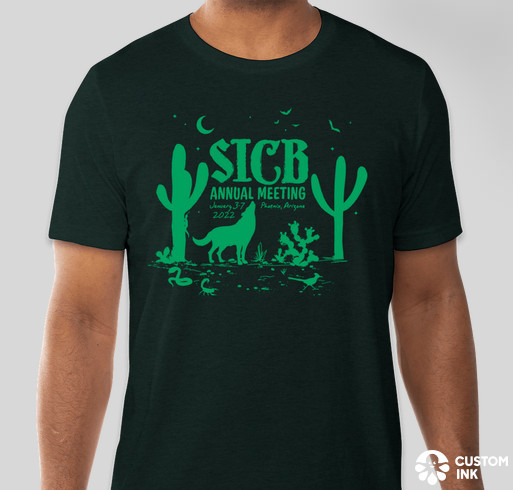 Order your SICB 2022 shirt

Ordered items will arrive by the end of January (2-3 weeks post conference). Thank you for your patience.