Local Area
FREE EVENING EVENTS at National Harbor (May – September) all events take place at the Plaza Stage unless otherwise noted.
Sunday – Movies on the Potomac
Monday and Tuesday - Fitness on the Plaza
Wednesday – Stars & Stripes Military Band Performance (at Spirit Park)
Thursday - Movies on the Potomac
Friday - Summer Sounds (performers on Waterfront Street and American Way)
Saturday - Salute to the Sunset Summer Concert Series Plaza Stage
And full listing of events will be posted on our website www.nationalharbor.com/events.
Download a Map of National Harbor
Getting Around National Harbor and DC
Public Bus and Metro
1. Take Bus NH2 from National Harbor to Alexandria, VA, King St-Old Town Metrorail Station (Blue or Yellow Line). Bus runs every 30 minutes or so (bus schedule), and you can see where the bus is here live.
2. Take Metro to see the DC museums and monuments (Smithsonian Metro Station). Metrorail and Metrobus also provide easy access to other points of interest in DC. The Metrorail main website and Trip Planner are useful for planning.
3. If you arrive in DC at the DCA/Reagan airport, and plan to use metro stations, we strongly recommend purchasing a Metro SmartTrip card at the DCA's Metro Station using the self-service Vending machine. We do NOT recommend using the Metro Mobile Pay, it's somewhat confusing, unless you'd like to try.
4. The SmartTrip card is $10/card, which includes $8 in fare value. In addition to Metro trains, buses, and garages, SmarTrip is also accepted on local bus services ART, DASH, Fairfax Connector, Cue, RideON, TheBus, DC Circulator, Loudon County Transit, and Potomac and Rappahannock Transit/PRTC.
5. Regular SmarTrip cards can be purchased from vending machines in Metrorail stations or from the SmarTrip Store. It also sells unlimited travel 1 day and 3 day passes.
6. Discounted fares are available for passengers of the age of 65 and older with Senior SmarTrip in both plastic and digital versions. To qualify, show a valid government-issued photo ID with proof of age at:
• Transit Accessibility Center, 655 Virginia Ave SW, Washington, DC 20024
• Commuter stores and additional retail outlets
• All Montgomery County Public Libraries: (Open except for branches under renovation. Contact Montgomery County Libraries (240-777-0002) for details.)
Please note: Plastic Senior SmarTrip Cards are not available online or in Fare Vending Machines. Visiting Seniors may pay the reduced Metrobus fare in cash by showing the bus operator a valid government-issued photo ID that includes your date of birth.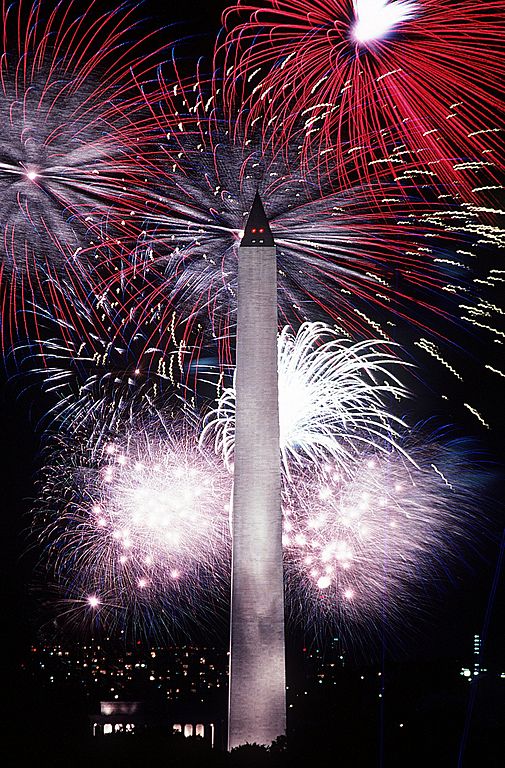 Bike Rental
Capital bike share has a self-service location at National Harbor, and there are dedicated bike lanes from National Harbor to the Mount Vernon Trail, which is an excellent trail to bike and see the Potomac river(more details available here. The cost is $8/day per bike. To find the bike station, the easiest way is to search 'capital bike' on your map app (e.g. Google Maps).
Alexandria Water Taxi
This is a convenient option to go to Old Town Alexandria from National Harbor. The water taxi does not run on Monday or Tuesday, and it only runs every 3 hours or so. See their schedule and pricing here.
National Harbor Circulator
This is a bus service run by the National Harbor, services between National Harbor, MGM Casino, and Tanger Outlet. This is a FREE service for all Gaylord overnight stay guests (use your room key as a ticket to get on the bus). Check with the hotel for the schedule.
Rideshare Services
Uber and Lyft are available in National Harbor areas and you should be able to get a ride in minutes.
Places to visit
George Washington's Mount Vernon
Once a vibrant plantation in the 18th century, George Washington's Mount Vernon estate is now one of the nation's most visited historic sites. Please visit www.mountvernon.org for more information.
Smithsonian Museums
1. The National Air and Space Museum recently reopened after 3 years of full renovations. Note that FREE timed tickets are required to enter the museum. The museum is popular so please go to their website and reserve your ticket early!
2. National Zoo and Conservation Biology Institute (part of the Smithsonian Institution) admission requires free timed entry passes which may be reserved up to four weeks in advance on the Zoo website. The renovated Bird House reopened in 2023 and requires a separate free timed entry pass which can be obtained on site at the Zoo Visitor Center.
3. Please visit the Smithsonian Visitor website for information on other museums that requires timed tickets (but FREE) to enter.
DC Monuments
Visit the famous monuments and memorials in Washington, DC. Most are free and do not require a ticket or timed pass. One exception is the Washington Monument which requires a ticket to go inside and up the elevator to see a breathtaking view of DC. This is a very popular destination, and we recommend you reserve your ticket early! Tickets can be reserved up to 30 days in advance.
White House Tours
The President and Dr. Biden are delighted to welcome members of the public to tour the White House. Public tour requests are scheduled on a first come, first served basis and must be submitted through a Member of Congress and their Congressional Tour Coordinator. Constituents may reach your Member of Congress and Congressional Tour Coordinator through the U.S. House of Representatives Switchboard at 202-225-3121, the U.S. Senate Switchboard at 202-224-3121, or online at www.congress.gov/members.
White House tour requests must be submitted a minimum of 21 days in advance and no more than 90 days in advance of the requested tour date(s). Reservations cannot be accepted for tour dates outside this 21 – 90-day window.
Public tours are typically available from 8:00 AM to 12:30 PM Tuesday, Wednesday, Thursday, Friday, and Saturday, excluding Federal holidays or unless otherwise noted. If your tour is confirmed, please note that you will be assigned a specific time. All White House tours are free of charge. The White House tour schedule is subject to change, with little notice, based on inclement weather or official use.
U.S. Capitol Tours
The Capitol Visitor Center is open Monday-Saturday from 8:30 a.m.-4:30 p.m. All tours are led by our professional tour guides and visit the Crypt, the Rotunda and National Statuary Hall.
The tour does not include the Senate and House Galleries. The tour route is subject to change. Visit the schedule a tour page to select a day/time for a reservation.
The Capitol Visitor Center welcomes visitors from across the United States and around the world. All tours, programs, and activities are free of charge.